3rd Transnational Project Meeting
Padron, Spain
On the 1st of December the final project meeting took place in Padron Spain hosted by the coordinator Cas de Rosalia.
The partnership had fruitful discussion leading to the steps to be finalised and the release of the e-learning platform at the end of this project.
OPEN MUSEUMS Seminar
Athens, Greece
A "Digital Storytelling" seminar was arranged in June in the Herakleidon Museum in Athens Greece by the project partner IDEC. The goal was to present the Open Museums project to museum employees and motivate them to start digital practices in their profession and exploit the project results.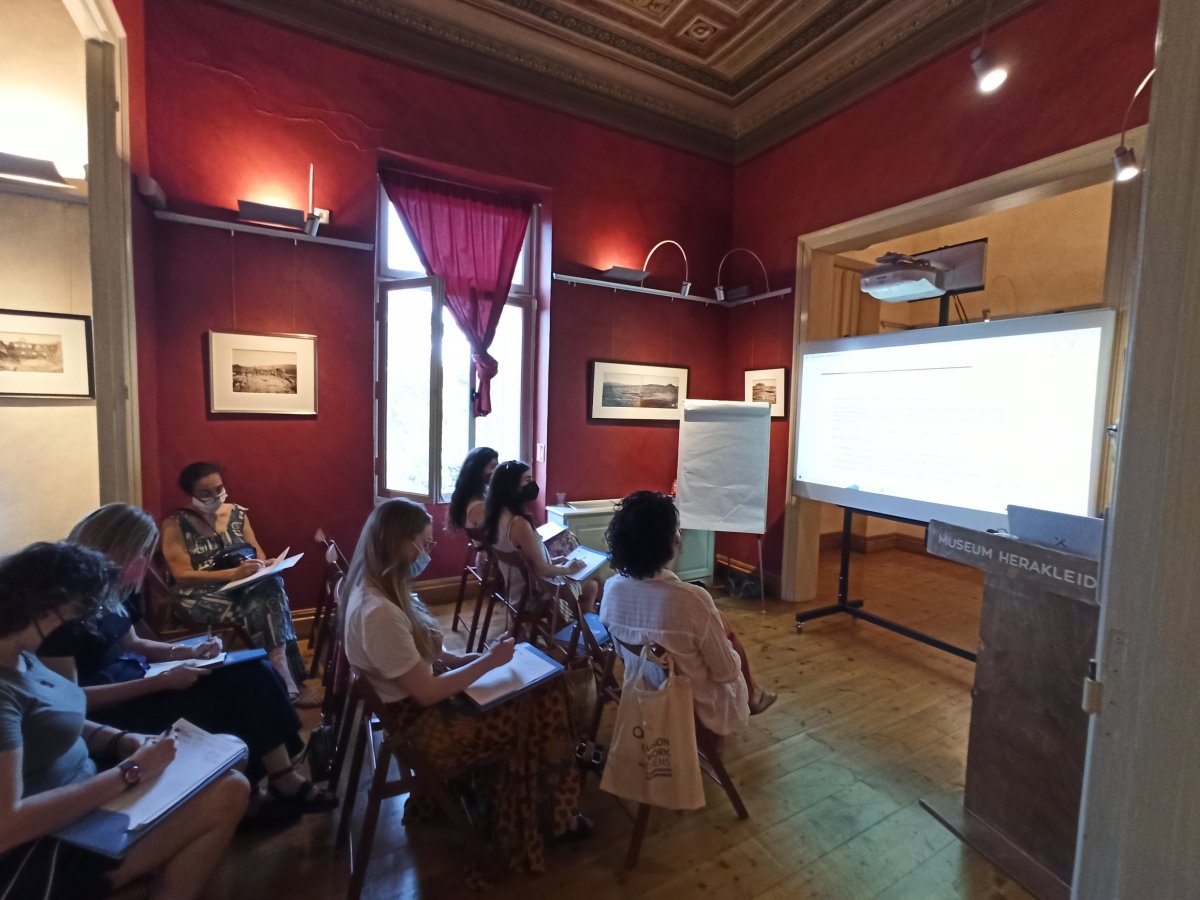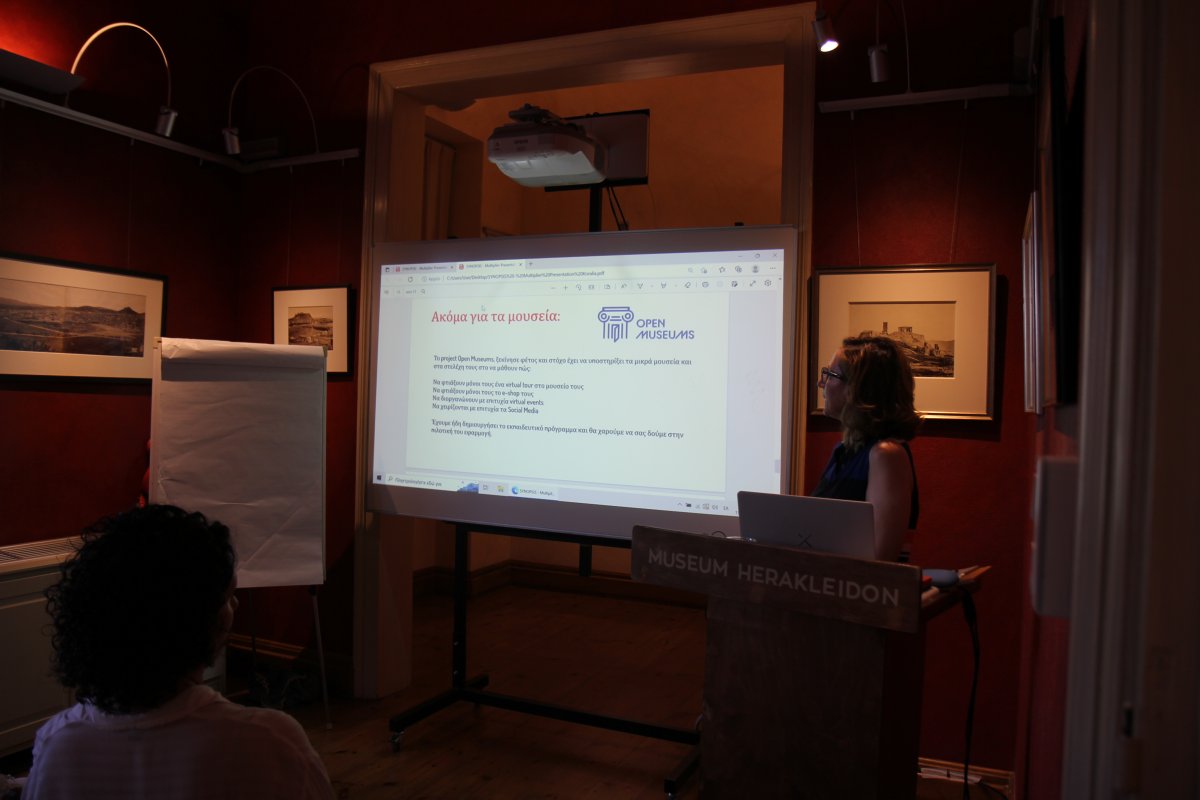 Training Activity of the Partnership
Rossano, Italy
From 5th to 7th April 2022, Insieme per Camminare hosted at the Diocesan Museum of the Codex in Corigliano – Rossano (Italy), the training meeting of "Open Museums" which was attended by 2 representatives from each of the project partners.
The first part of the meeting was focused on the Competence Guide as a project output. After a brief introduction by the Fundación Rosalía de Castro as project leader, each partner had the opportunity to present the report relating to its own Country and the results achieved.
In the second part, the focus shifted to the E-learning Course with presentations of the educational modules.
In the third part instead, participants met the representatives of two important organizations operating in the cultural heritage sector: Andrea Perrotta, CEO of E-Bag, a company leader at the international level in the production of digital solutions such as holograms, projections, augmented reality and virtual reality; and Anna Cipparrone, member of the Italian Commission of the National Museum System and director of Consentia Itinera Museum, selected as a best practice in Italy in the field of digital storytelling.
Finally, the meeting gave also the opportunity to discover the Codex Museum and the Codex Purpureus Rossanensis, among the most precious and oldest illuminated manuscripts in the world, included by UNESCO in 2015 in the "Memory of the world" category, and the remarkable Byzantine-Norman cultural heritage guarded in the historic centre of Rossano considered an example of the open-air museum.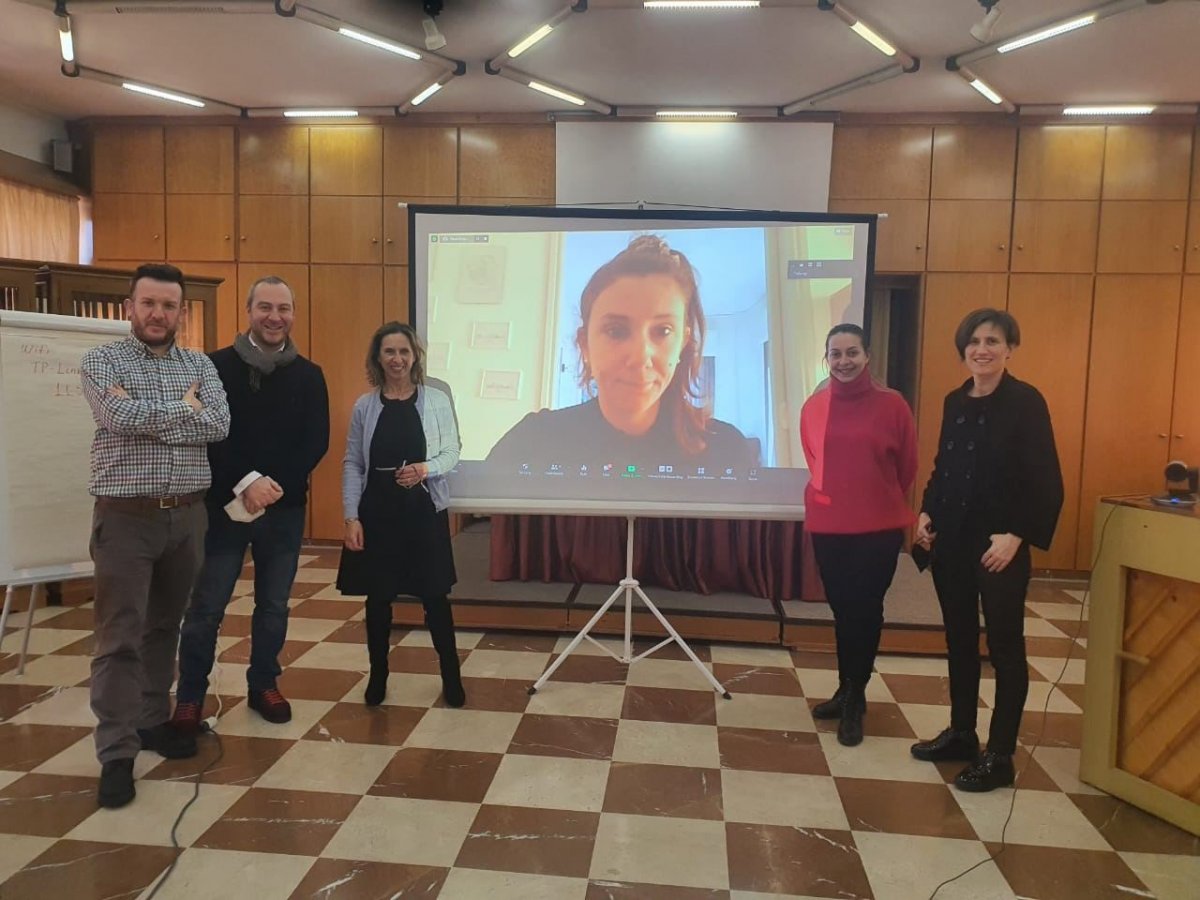 2nd Transnational Project Meeting
Piraeus, Greece
On the 31st of January, the Consortium met in person for the 2nd Transnational Project meeting.
The meeting was organised by IDEC in Piraeus, Greece.
The partnership had fruitful cooperation leading to the finalisation of the first project output "The Competence Guide". The materials are available under the "Results" section of this website.
Furthermore, the partnership discussed the organisation of the upcoming training activity in Rossano Italy.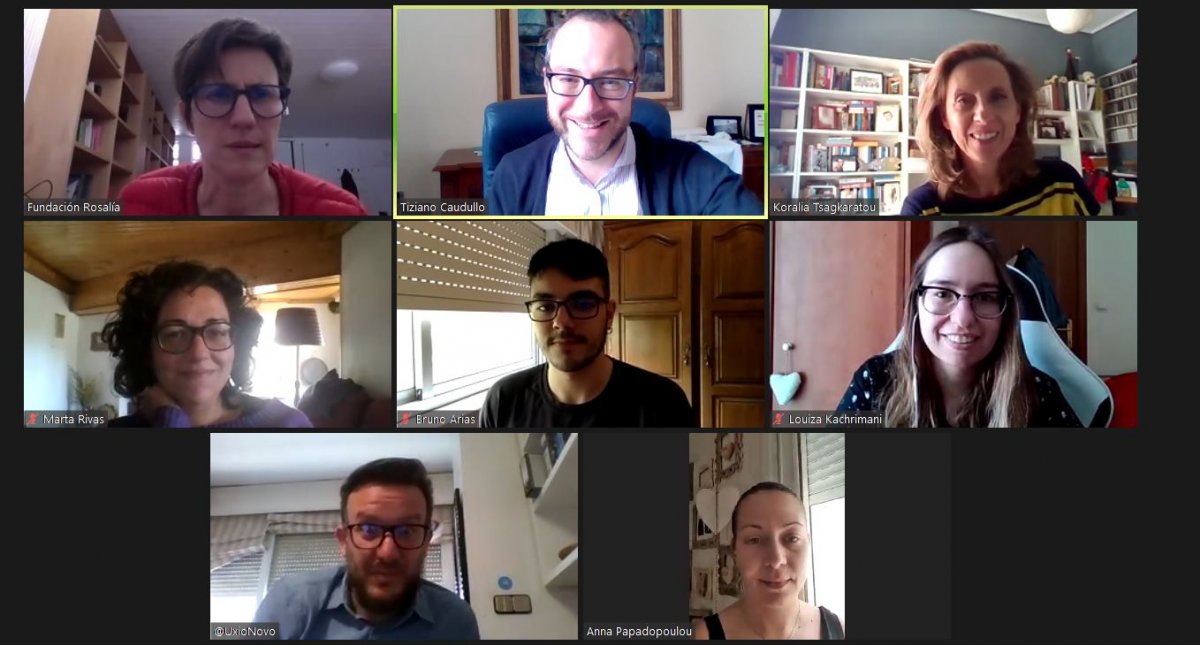 Kick off Meeting
The kick-off meeting held online on the 6th and 7th of May. All partners met to discuss the first steps of the project and the activities for reaching the project΄s objectives. During these two days, they distributed the main tasks and responsibilities and decided on the initial deadlines. Partners have successfully started the first activities, and now they are contacting museums' staff for identifying their skills shortages.